Josh Brammer Joins Nextuple as VP of Sales
---
---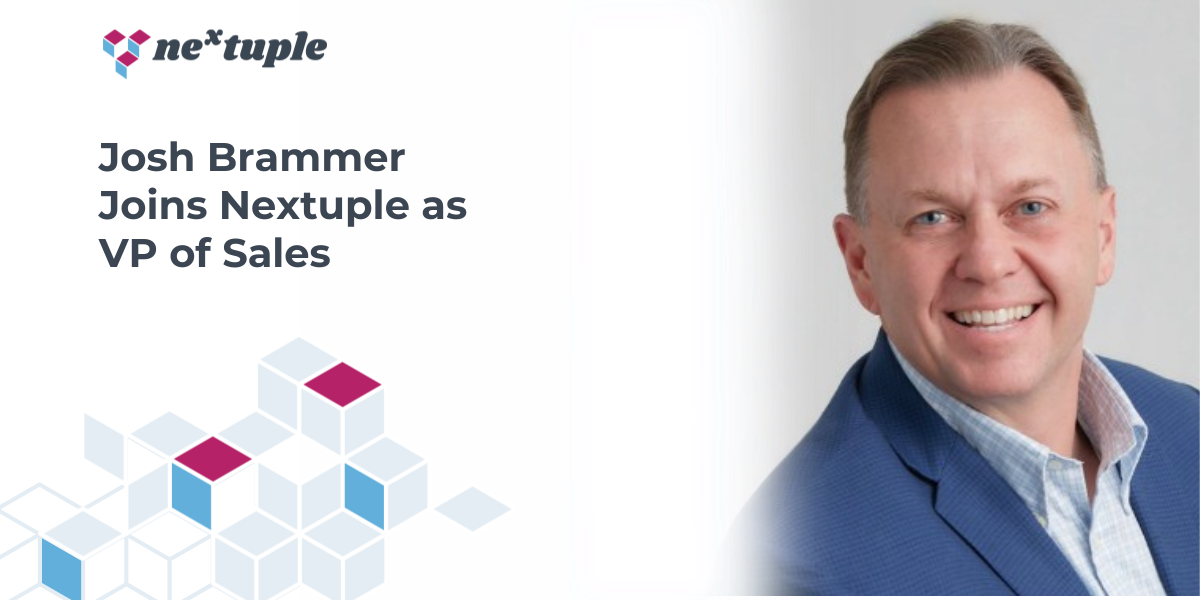 Today, we are excited to announce that Josh Brammer has joined the company as our Vice President of Sales. As more and more retailers discover the power of microservices to transform their legacy systems and revolutionize their omnichannel fulfillment strategies, Josh will be charged with driving the adoption of our Nextuple Fulfillment Studio.
Brammer joins Nextuple from commerce IT services company Smith, where he served as Vice President of Sales & Alliances and re-designed the qualification and discovery process, and spearheaded sales enablement for our alliance partners, such as commercetools, SAP, Coveo, Contentful, and Viax.
Prior to Smith, Brammer led net-new sales teams for Capgemini's Retail practice, an Oracle Retail system integrator, and IBM, winning transformational projects at Talbots, Lilly Pulitzer, Girl Scouts of America, Mitchell Gold + Bob Williams, Radio Shack, Francescas, Academy Sports, Best Buy, Target, Sam's Club, Harvey Norman, Sony Electronics, Verizon Wireless, Vermont Teddy Bear, and many others.
As VP of Sales at Nextuple, Brammer will focus on the North American market for retail, consumer goods, and B2B customers.
"Josh's proven success in building relationships with both partners and customers will be a huge asset to Nextuple, and to our ecosystem of partners and customers," explained Nextuple CEO Darpan Seth. "As retailers look for innovative solutions to modernize their tech stacks, Josh will be a tremendous ambassador for the Nextuple approach to turbocharging omnichannel fulfillment. We are excited to have him on board!"
"Nextuple's products have evolved and expanded significantly, solving key OMS problems for major retailers," said Brammer. "I'm thrilled to be leading sales for Nextuple to help solve similar problems for more retailers using composable OMS solutions."
Join us in welcoming Josh to the Nextuple team!