Turbocharge Your Order Management System With Microservices
---
---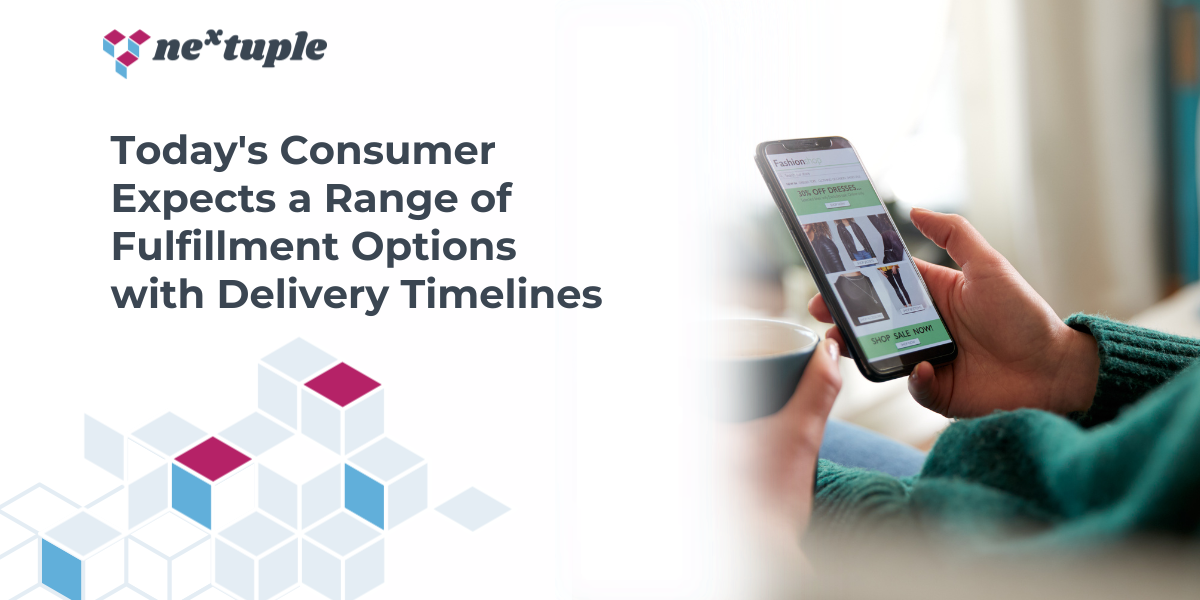 Legacy order management systems were not built to meet the modern rules of omnichannel fulfillment. Today's consumer expects to shop on their own terms, which means that retailers who do not offer a range of fulfillment options with accurate delivery timelines will lose out on sales and, perhaps more importantly, consumer mindshare. Retailers are actively moving to microservices to quickly offer the sourcing and fulfillment capabilities needed to satisfy today's shoppers without ripping out their existing technology investments.
According to McKinsey, 83 percent of customers say they want their shopping experience to be personalized in some way. Today's online shopper expects to be able to dictate their own fulfillment terms from an array of options: store pickup vs. shipping; locker pickup; returns pickup; and more. A legacy order management system may not offer this degree of flexibility – and adding capabilities to the existing tech stack can be difficult and time-consuming.
Retailers are turning to microservices because they can quickly add advanced sourcing, promising, and fulfillment capabilities to their order management systems, delivering up to 15 percent savings on freight and a reduction in transit times of up to 2 days.
Why Microservices?
Microservices are modular and composable applications independently developed, deployed, and managed to work with a retailer's existing order management system. They can be combined to enable retailers to quickly deliver new features to meet customer demands and create greater efficiencies.
Applications delivered via microservices are easy to scale, update and enhance with zero downtime, and IT teams can develop multiple services concurrently. This allows retailers to react quickly to market trends and customer expectations.
Extending the Capabilities of Your Order Management System
Today's e-commerce environment is constantly changing as innovations and customer expectations put new demands on the ways retailers do business. As a result, their omnichannel fulfillment approach must become much more iterative.
For established retailers with existing systems, a hybrid approach that leverages the capabilities of their legacy order management system, and adds new ones on top via microservices, turbocharges their capabilities. Leveraging the power of microservices to augment existing order management system capabilities, one national luxury retailer could roll out Same Day Delivery across 2000 stores within eight weeks.
Fifty-seven percent of online shoppers will abandon the sale if the experience takes longer than three seconds. When they visit a national retailer's site and search for a product, they expect to see a list of options with delivery estimates instantly.
Microservices allow retailers' IT teams to simulate various scenarios and concurrently build multiple services – sourcing, promising, and fulfillment – to deliver the consumer experience today's online shoppers demand. By adding promise capabilities to their existing order management system via microservices, one national retailer can now serve up a product listing page of items, all with specific and highly accurate delivery dates in less than 315 milliseconds.
Microservices allow retailers to future-proof their systems and deliver the flexibility required to create and execute these new models. The ability to quickly design and deploy new applications using cloud-native apps will allow retailers to navigate the ever-evolving demands of consumers and adjust their omnichannel fulfillment strategies to meet them.